Description
Colouring and storybook covering the story line of Imam Hussain (a.s) and the events of Karbala. Includes puzzles and competition.
Ages 5-7
Related Products
Be proud of your faith and display with our wristbands. What an amazing idea to support The10thDay in our mission of spreading the message of Imam Hussain. You actually get rewarded while shopping
£

3.00
Add to cart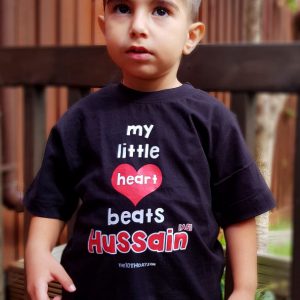 With gradual sizes for children under 6 the 'My Little Heart Beats Hussain (a.s)' T-Shirts.
£

9.00
Select options